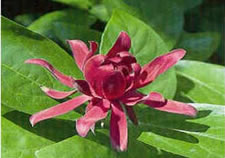 Parks to Visit in Seattle
Gasworks Park, 2101 N. Northlake Way, sits on the north shore of Lake Union with a commanding view of downtown Seattle. It's the site of a former, well, gasworks.
Golden Gardens Park: 8498 Seaview Place N.W., is on Puget Sound just west of Ballard. Nearly unbeatable for its expanse of beach and sunset view. Highly used, no matter the weather.
Discovery Park: 3801 W. Government Way, at the west tip of the city's Magnolia neighborhood. A huge former military base (Fort Lawton) with two miles of protected tidal beaches, it adjoins the Daybreak Star Indian Cultural Center.
Seward Park: 5902 Lake Washington Blvd. S., south of downtown on Lake Washington. It's a mini peninsula, with old-growth trees and a waterfront walking trail.
Washington Park Arboretum: 2300 Arboretum Drive E., east of downtown. More than 200 acres of plantings, trees and paths, including a Japanese garden.
Kubota Garden: 9817 55th Ave. S., south of downtown. A peaceful retreat created over decades by Seattle resident Fujitaro Kubota and later acquired by the city.
Warren G. Magnuson Park: 6500 Sand Point Way N.E., on Lake Washington, northeast of downtown. A former naval air station (Sand Point), the park is home to everything from waterfront paths to the city's yearly used-book sale.
Volunteer Park: 1247 15th Ave. E., on Capitol Hill, east of downtown. It offers the Seattle Asian Art Museum, city views and a tropical conservatory.